On evening while visiting my husband's parents, my youngest was playing a simple computer game on a harmless children's website. He was happy and the adults we talking. Suddenly I hear a loud racket from the speakers and a slightly shocked gasp followed by a "Mom!!! HELP!!!" I ran down to find he had accidentally clicked on an ad for an online role-playing game that was certainly not child friendly.
Action Alert
could have prevented that little incident. And now that Farm Boy can get into the web browser on his own, pull up his favorite sites and download PDFs directions for his beloved Legos, I know I need protection to keep him (and my computer) safe.
Action Alert
is absolutely amazing. A fully customizable program that allows parents to restrict websites, time limits and social media. It records everything that happens and when. I was stunned watching a playback of the video recording feature.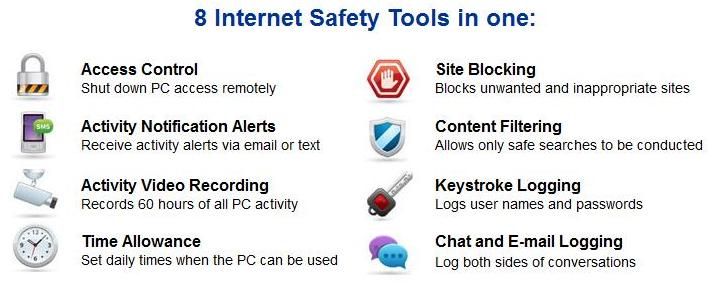 I love that
Action Alert
provides Facebook security. We have a few years to go before my kids can get on Facebook, but seeing what my friend's kids post makes me glad there is a way for me to keep tabs on my own kids (and their friends!)
Another incredibly helpful feature is the instant alert notification through text messaging or email!
Action Alert
will alert you to things you want to know about. AND you can even shut down the computer or set it to disable if according to how much security you enable.
What's It Gonna Cost Me?
Action Alert
is available for one account on one computer free of charge. To upgrade to Maximum Protection (multiple computers and accounts, customizable and social media protection) is only $29.99.)
Check It Out
Check out the website and
download the free version
.
Final Word
My computer will never be without online protection and
Action Alert
is my choice to keep my kids safe!
Legal Disclaimer: As a member of the TOS Crew, I received a download of Action Alert free of charge for the purpose of review. No other compensation was received.