Reading Eggs
is an online reading program. It covers the basics of reading through in a fun format and reinforces skills that are already in place.
Reading Eggs
has three levels: First Steps (ages 3-4,) Ready for School (ages 5-6,) and Fun Practice Makes Perfect (age 7-8.)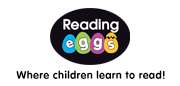 Once all the lessons are completed in
Reading Eggs
, a student can continue to
Reading Eggspress
for ages 7-12. We chose to review
Reading Eggs
for Music Man and the 14 Day Trial of
Reading Eggspress
for Farm Boy.
What to Teach When
The levels are put into place to give you an idea of where the students usually start. However, each student takes a simple multiple-choice test to place them at the correct lesson.
I did not like how loud the announcement was when a question was answered incorrectly. I jumped every time the buzzer sounded. Once three incorrect answers are given, the test was over and placement was made.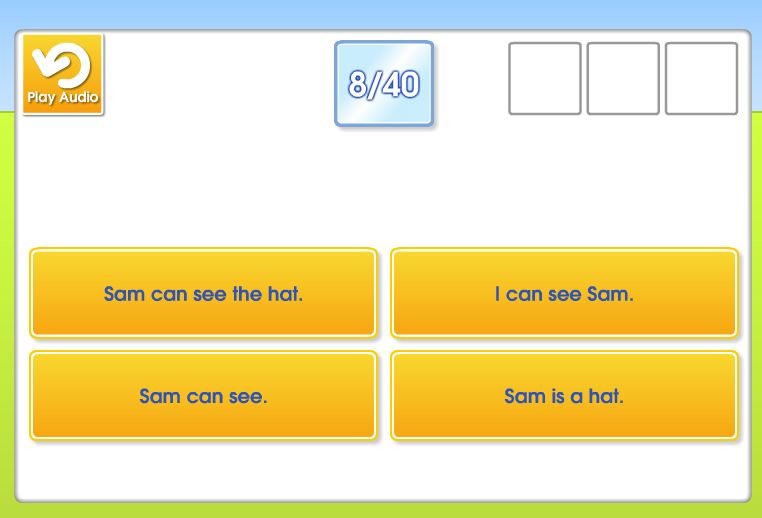 What's It Gonna Cost Me?
Reading Eggs Subscriptions
12 Month $75.00
6 Month $49.00
Monthly Recurring $9.95
Other Products
Reading Eggspress
Study Island
Check It Out
Get a free 14 day trial on the website. The reading test is included so your child starts at the correct level.
Final Word
Music Man has never asked continually to work on anything. But he loves Reading Eggs. He doesn't understand all the extra stuff you find in typical computer game play like personalizing the avatar and buying items for his "house." But the lessons are engaging enough and the treasure box prize after completing several lessons is fun to work for.
One day during the review period, Farm Boy and I were working hard on something together and I set Music Man up on Reading Eggs. He worked through about a half dozen lessons over the course of a couple of hours. I had to make him stop for lunch. :)
Legal Disclaimer: As a member of the TOS Crew, I received a subscription to Reading Eggs free of charge from Study Island for the purpose of review. No other compensation was received.