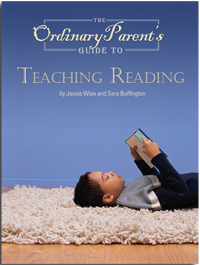 Reading/Grammar
For the past two years, we have re-vamped our homeschool in January. Last school year it took me until then to find the Language Arts curriculum. We muddled through fall and began in January with Ordinary Parent's Guide to Reading and First Language Lessons. We loved it. And though we were then a bit behind, I pushed through and covered a good bit in the rest of the school term we had. Because we started mid-year we did not complete the curriculum by our summer break. Picking back up in August we are still working our way through some of the lessons. We should finish by the end of February and be ready for First Language Lessons 2 on March 1. I will be pushing them to complete FLL 2 by August so we will be ready for FLL 3 for the new school year.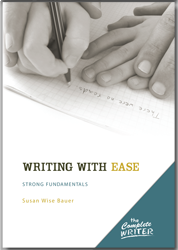 Writing
What I didn't realize was that I needed to also begin Writing With Ease. So that is on our schedule to begin this month. We'll be a little behind with that but we will strive to catch up.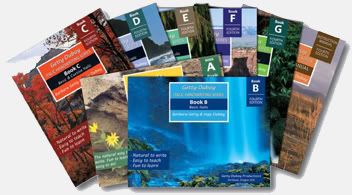 Handwriting
Ugh. Handwriting is the thorn in my flesh of homeschooling. Both hubby and I have terrible handwriting and our boys both struggle with it as well. We've run the gamete on handwriting curriculum but I think we have decided on Getty-Dubay's Italic Handwriting. We are starting that this month too. I decided on it back in November but didn't want to start it before the holidays.
Be sure to check out the other participants in the Virtual Curriculum Fair!
Reading on Time
by Cindy Horton @ Fenced in Family
Playing with Words: the Language Arts
by Christa
Darr @ Fairfield Corner Academy
Reading and Beyond: Language Arts in Our Homeschool
by Laura O in AK @ Day by Day in Our World
Language Arts that Work for Us
by Melissa @ Grace Christian School
Learning Language at Our House
by Jessica @ Modest Mama
Virtual Curriculum Fair: Language Arts
by Christine T. @ Our Homeschool
Reviews
The Learning of Language
by Dawn @ tractors & tire swings
Reading and Spelling: Modifying the Magic
by Pam @ Pam and Everyday
Snapshots
An In Depth Look at All About Spelling
by Missouri Mama @ Ozark
Ramblings
Virtual Curriculum Fair: Let's Talk About Words
by Debra @ Footprints in the Butter
Why We Love Classical Conversations Essentials (and how I know that is not a complete sentence!)
by Nicole @ Schooling in the Sun
Virtual
Curriculum Fair---Playing with Words: the Language Arts
by Angie @ Petra School
Whole Language vs. Phonics
by Christine @ Crunchy Country Catholic
It's All About the Art of Language
by Brenda Emmett @ Garden of Learning
Watching Movies for Language Arts Class
by Debbie @ Debbie's Digest
Only 5 Spelling Tests a Year! (Can we do that?)
by LP @ justpitchingmytent
Playing
with Words by Chrissy
@ Learning is an Adventure
Language Art at Our House
by Joelle @ Homeschooling for His Glory
Virtual Curriculum Fair Week One Playing with Words: the Language Arts
by
Leah Courtney @ The Courtney Six Homeschool Blog
Playing with Words, the Language Arts
by Cindy @ For One Another
Heart of Dakota- The Fine Details part 1- Language Arts
by Lynn @
Ladybug Chronicles