Do you remember your first chapter book? I do. I remember laying in bed reading and reading and reading. I don't remember ever reading a chapter book out loud to my mom. But my son will!

The
Circle C Beginnings
series from Kregel Publications are perfect for the 6-8 year old to begin reading their first chapter books. Set in the late 1800s, these books feature Andi, a feisty six-year-old who dreams of having her own horse. The youngest of five children, Andi has to settle for her hand-me-down pony, Coco. Throughout the book we see Andi wrestle between being a kid and trying to prove herself old enough for a horse.

The Circle C Beginnings books are
available individually or in sets
. On the website you will find
sample chapters
, a
free downloadable 20 page activity book for each book
,
coloring pages
, and one of our very favorites -
interactive puzzles
of the beautiful full color drawings in the books! For those who want a more in depth look at horse care and life on a farm in the late 1800s,
lapbooks
are available for each of the Circle C Beginnings books! There are currently four books in the series with two more due out this fall. My boys are anxious for me to order them all and I think they would be perfect for summer reading! And now through August 31, 2001, homeschoolers can use the code
HOME11
for a 30% discount on the Kregel Publications website!
Other Products by Kregel
Follow Andi through her late childhood in the
Circle C Adventures Series
! The Circle C Adventures Series continues with Andi at twelve years old. These book are appropriate for kids ages 8-16. They are individually priced at
$7.99. Use code
HOME11
on the Kregel Publications website for a 30% discount!
What's It Gonna Cost Me?
Books 1-4 $15.96
Individual Volumes $4.99
Set of 2 Books $9.98
Lapbook $12.00
Lapbook and Book $15.00
Use code
HOME11
on the Kregel Publications website for a 30% discount!
All in all, we loved this!! And we cannot wait to read the next one!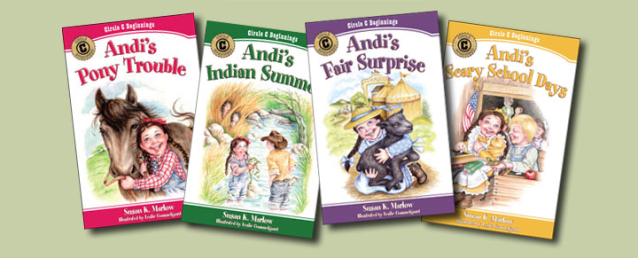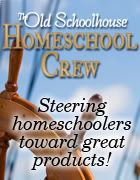 Legal Disclaimer: As a member of the TOS Crew I received Andi's Pony Trouble free of charge from Kregel Publications for the purpose of review. No other compensation was received.