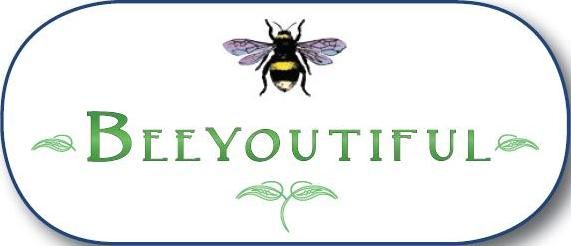 Over the years, I have developed an extreme sensitivity to chemically produced fragrances and cleaning products, as well as artificial flavors and colors in food. This severely limits the items many women love to use like candles, air fresheners and even bath products and perfume. Any time I am able to locate a naturally scented product that I can tolerate, I stock up while singing its praises.
Beeyoutiful
products, my friends, are getting some praises. Oh, they are lovely! I recently sampled two
Beeyoutiful
products,
B.A.L.M.
and T
ension Tamer
.
First, let's talk about
B.A.L.M.
This all-natural lip balm has only four simple ingredients: shea butter, beeswax, essential oils and grapeseed oil. It is amazing. It glides on and makes me feel, oh, so, rich. And it lasts a long time both on your lips and in the tube! With those other lip balms I often had to apply and re-apply. Beeyoutiful's B.A.L.M. stayed on and lingered on my lips. :)
I also sampled
Tension Tamer
. Oh how I L.O.V.E.D. this!!
Tension Tamer
is an aromatherapy oil that helps alleviate tension. I love aromatherapy which to me is so much better than chemical air fresheners anyway!!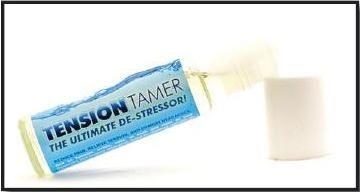 Years ago I had something similar and while I liked it, that product did not relax me as much as
Tension Tamer
. I was super stressed the first few times I used it. And honestly I wish I had remembered it before I got super stressed. However, last night in the midst of a headache, I pulled it out and
wallah
! Headache alleviated. Seriously. I could feel the tension melting away.
Now my menfolk noticed the scent immediately since it is strong - not bad, but you can smell it. But the scent is yummy - a blend of wintergreen and peppermint. (Beeyoutiful products are all natural so I can tolerate them!!) None of my menfolk are huge mint fans so I did not use it on them at all during the sampling period.But I am planning to try it on my oldest when we go back to the orthodontist!
Legal Disclaimer: As a member of the TOS Crew, I received a selection of products free of charge from Beeyoutiful for the purpose of review. No other compensation was received.